Italy Soccer team name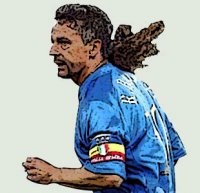 Italian football: Question 1
Who has scored the most goals for the Italian national team?
a. Roberto Baggio
b. Giuseppe Meazza
c. Silvio Piola
d. Luigi Riva
Italian football: Question 2
For which of the following Italian teams the prolific striker Christian Vieri has never played?
a. Inter Milan
b. A.C. Milan
c. A.S. Roma
d. S.S. Lazio
Italian football: Question 3
Against which team the Italian football team won the UEFA Euro 1968 final?
a. Soviet Union
b. Yugoslavia
c. England
d. France
Italian football: Question 4
Which Italian club has the nickname "La Vecchia Signora" (The Old Lady)?
a. Juventus
b. Fiorentina
c. Sampdoria
d. Torino
Italian football: Question 5
Inter Milano and A.C. Milan share the 80, 000-seat San Siro stadium. What is the official name of this stadium?
a. Stadio Giuseppe Meazza
b. Stadio Dino Zoff
c. Stadio Adolfo Baloncieri
d. Stadio Giacinto Facchetti
Italian football: Question 6
For which Italian club Diego Maradona has played?
a. Genoa
b. Napoli
c. Hellas Verona
d. Juventus
Italian football: Question 7
What is the meaning of "Scudetto", the Serie A championship title?
a. Little shield
b. Little trophy
c. Little player
d. Little ball
Italian football: Question 8
Who is the manager of "Il Grande Inter" during the 60s?
a. Nereo Rocco
b. Helenio Herrera
c. Arrigo Sacchi
d. Vittorio Pozzo
Italian football: Question 9
Who said "Football is not for ballerinas" in response to his performance against Maradona in the 1982 World Cup?
a. Claudio Gentile
b. Gaetano Scirea
c. Giuseppe Bergomi
d. Franco Baresi
Italian football: Question 10
Which Italian is considered the best football referee ever?
a. Pier-Luigi Pairetto
b. Roberto Rosetti
c. Luigi Agnolin
d. Pierluigi Collina
Answers to the Italian soccer quiz:
Soccer Italy: Answer 1
Luigi Riva
Luigi Riva is the top goal scorer in the history of the Italian football team, with 35 goals in 42 matches. Nicknamed "Gigi, " he spent most of his club career with Cagliari with which he won one Serie A Title. He has also a European Championship under his name, which he won in his homeland in 1968.
Soccer Italy: Answer 2
A.S. Roma
Christian Vieri was one of most brilliant football strikers of his time. He has played for the two giant clubs of Milan (Internazionale & A.C. Milan) and Turin (Juventus & Torino), for Lazio, and many other clubs but never for A.S. Roma. He once held the record for the highest football transfer when he joined Inter in 1999 for $46.5 million.
Soccer Italy: Answer 3
Yugoslavia
After an initial final game that ended in a 1-1 draw, Italy faced Yugoslavia again in a replay to settle the 1968 European Championship. It took place two days later and Italy emerged as the winner with a 2-0 score.
Soccer Italy: Answer 4
Juventus
When it comes to Italian soccer team nicknames, Juventus has one of the most numerous. It is dubbed "The Girlfriend of Italy, " "The White-Blacks, " "The Zebras, " and "The Lady Killer."
Its most popular nickname is La Vecchia Signora, "The Old Lady." Such reference is paradoxical, considering that Juventus means youth in Latin. It is believed that the nickname have originated from the team's black and white striped jersey, which calls to mind the black clothes and pale faces of elderly Italian women.
You might also like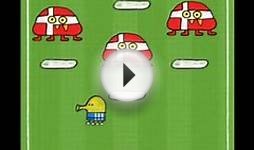 Doodle Jump - All Soccer Teams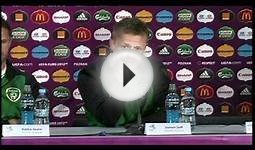 Trapattoni to name strong line-up against Italy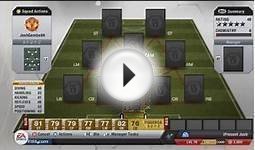 Fifa 13 Ultimate Team Squad Builder || Best Italy Team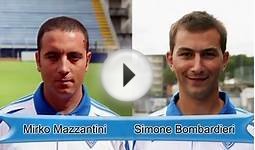 Ball Control 1 DVD - Soccer Italian Style Youth and ...