WC Football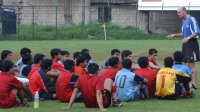 Stephen Constantine's Indian team start their Group D Russia 2018 Qualifiers on Thursday at home against Oman with the 2017 FIFA U17 World Cup in the background.
When Stephen Constantine's India take the field for their inaugural Group D World Cup qualifier in Bangalore against Oman on Thursday, the biggest story of the week in Indian football could be unfolding more than 1, 500 kilometers away in the national capital of New Delhi.
On Thursday, the Delhi-headquartered All India Football Federation (AIFF) and the Sports Authority of India (SAI), are poised to reveal their all-encompassing agreement covering the provision of sports infrastructure and facilities, coaching and training.
The immediate motivation behind the agreement is ensuring the successful conduct of the 2017 FIFA U17 World Cup, the first global football event hosted by the country, which outgoing FIFA president Sepp Blatter once described as "the sleeping giant of Asian football".
The 2017 FIFA U17 World Cup - awarded to India in December 2013 with Republic of Ireland, Azerbaijan and Uzbekistan being the rival bidders - is being touted as the platform for bigger events such as the FIFA U20 World Cup in 2019 or 2021. More importantly, it is an ideal opportunity to install football in the psyche of cricket-mad Indian kids as a mainstream participative sport rather than merely a television experience.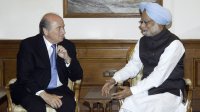 "The FIFA U17 World Cup will underpin the long-term growth of Indian football, " Joy Bhattacharjya, project director of the FIFA U17 World Cup, told ESPN FC. "The event will be used to reach out to the present generation of Indian children who are no longer in the era when the country was a global footballing backwater and whose elders' local role models have always been cricketers.
"Football is a huge sport among Indian kids who support the big English Premier League clubs and also Barcelona, Real Madrid and Bayern Munich. However, for most of them, following Cristiano Ronaldo, Lionel Messi and Wayne Rooney is a one-way process.
"For a sport to entrench itself in society, there needs to be an interactive process wherein kids can relate to local achievers who are not very older than themselves. Only this symbiotic process will result in the broadbasing of talent with more kids being motivated to take up the sport at various lower age-group levels. The U17 World Cup will help facilitate this process."
Outgoing FIFA president Joseph Blatter, in picture with the then Indian prime minister Manmohan Singh in 2007, once described India as the sleeping giant of Asian football.
'Achievers' is the operative word here. A good showing by Constantine's team could capture the imagination of children across the country.
But, as Bhattacharjya says, the U17 team wearing national colours at home in 2017 will be far better prepared to be the movers and shakers of Indian football than the senior side starting out on a gruelling World Cup qualifier campaign under the watchful eyes of a relatively new coach.
"It will be a creditable achievement if India were to get home draws against Oman or Iran, " said Bhattacharjya, formerly the CEO of Indian Premier League cricket franchise Kolkata Knight Riders.
You might also like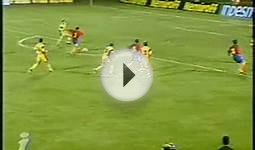 Armenian Football: WC 2010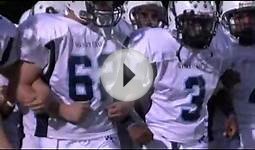 WC Football - Finish Strong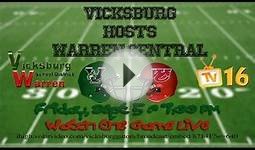 VHS vs WC Football Game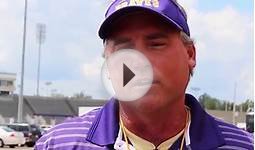 VHS vs WC Football Game 2014
WC Football Shaped Key Ring Chain Keyring Silver


Office Product (ETHAHE)




Pendant
Length x Height x Depth: 1.6 x 1.6 x 0.8 (4 x 4 x 2 cm)
Key Ring Diameter: 1.2 (3 cm)
Color: Silver
Jacksonville Jaguars 1999 Corvette NFL Diecast 1:64 Scale with Mark Brunell Display Stand by Winner's Circle WC Football Collectible


Sports (Winner's Circle)




Beautiful 1:64 scale Jaguars Mark Brunell Corvette (about 3 inches long)
Includes Mark Brunell display stand, and features Brunell s image on hood of car, Jaguars logo on roof
Check out my other awesome MLB, NFL and NBA diecast car collectibles!
Hard to find! 10 years old!
2013 Topps Archives 1965 Football Mini Tall Boys #MT-WC Will Clark NM/M (Near Mint/Mint)


Trading Cards ()




Sport: Baseball
Great for any Will Clark fan
This is a collectible trading card.

Football Soccer Penalty Kicks


Mobile Application (Free Fun Games)



Terhreis iPhone 5/5S Cover Case HrdyFf Renovering Av Wc 57 Dodge Command Car Page 2 Dodge Football Clubs In Sweden iPhone case


Wireless (Anranny)




Printed the image on the back of the transparent plastic case.
Compatible with iPhone 5/5S.
Strong and durable case with high quality picture printing technology.
Light weight and durable with great protection!
Easy access to all phone functions.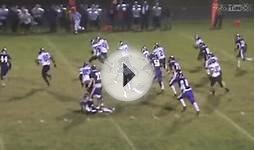 WC Football Highlight Video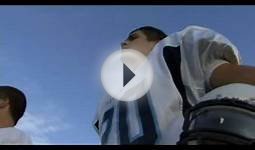 WC Football Feature