Spains Sports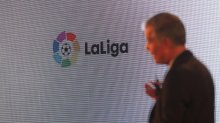 ESPN FC's Ross Dyer breaks down the new La Liga television deal and what it means going forward.
The Spanish football league (LFP) will take legal action against the Spanish federation over its plans to suspend all domestic competitions indefinitely from May 16.
The LFP, which will hold an extraordinary general assembly on Monday in the hope to avoid the proposed strike said in a statement: "Regarding the decision adopted by the RFEF's General Assembly to indefinitely suspend all football competitions at every level, the LFP states that it has taken the corresponding legal actions in defence of the rights and legitimate interests of the clubs, as well as the rights of the competitions that it organises and that have been grossly affected by the aforementioned decision by the RFEF.
"The RFEF's decision is null and void by law... given that the sports law and the current co-ordination agreement attributes to the LFP the right to organise professional competitions and approve the sporting calendar of those competitions.
"The LFP expressly reserves the right to take legal action to claim for the serious damages as well as any financial, sporting, social or any other type of harm that may arise from the RFEF's decision."
Cardenal, the government's top sports official, defended the new law on Thursday and said the federation's threatened strike can't be justified.
"I ask the federation to read the law carefully, take time to think, and return to the reasonable work of fostering amateur football, " Cardenal said.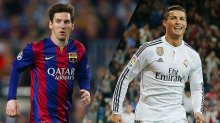 If the strike does takes place, the Copa del Rey final between Barcelona and Athletic Bilbao on May 30 will be affected, as well as the final two rounds of Primera Division action.
At the heart of the dispute is a proposed law which will force the RFEF to sell television rights for the Primera Division collectively instead of individually, as is currently the case.
The title race between Barcelona and Real Madrid could be delayed under the planned suspension of football in Spain.
Under the proposed legislation, which still needs the approval of the country's parliament, the RFEF would be awarded 4.55 percent of revenue from the Spanish government, a figure the federation deems inadequate.
Angel Maria Villar, the federation president since 1988, has repeatedly been at issue with Miguel Cardenal, the president of the Spanish government's higher sports council, and league president Javier Tebas over measures taken to curb violence in stadiums, the auditing of federation finances, and public funding of sports.
You might also like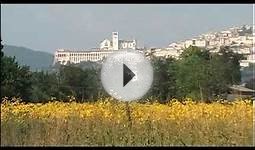 SPAIN.m4v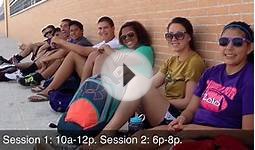 Spain Sports B #2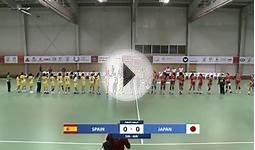 Spain vs Japan | Female | 5th-6th place | UMinho Sports Hall
Secrets for Spain sports success
BICYCLE RACE BIKE CYCLES CATALUNA GRAN PREMIO 1943 SPORT SPAIN LARGE VINTAGE POSTER REPRO


Home (WONDERFULITEMS)




FINE VINTAGE POSTER REPRO ON A HEAVYWEIGHT MATTE PAPER
BEAUTIFUL
20 X 30 INCHES IMAGE SIZE
MADE IN USA
100% SATISFACTION GUARANTEE