Spain national Soccer team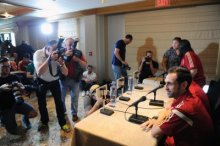 The term "world champion" is tossed around casually in the United States. Win a league championship, slap a global label on it, cue Queen's rock-and-roll anthem.
There are no such overstatements made about the delegation clad in red and gold polos circulating at the posh Mandarin Oriental hotel this week. The reigning world champion (Spain) from the world's most popular sport (soccer) preparing for the planet's most-watched competition (the World Cup) has come to Washington for final preparations ahead of its Brazilian arrival Monday.
As the Spanish federation is billing it, D.C. is the "Last Stop."
Baltimore-Washington International Marshall Airport welcomed the Iberia Airlines flight from Madrid on Monday evening with arcing streams of water from fire trucks. Fans gathered outside the hotel in the rain Tuesday, seeking a glimpse or an autograph.
Dozens of reporters from overseas crowded into a small conference room for an interview session with two players who probably won't start. Several young D.C. United players took a break from daily activities to watch the Spaniards practice inside RFK Stadium on Tuesday morning.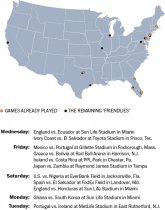 With the start of the World Cup eight days away, La Roja is practicing here for four days before playing El Salvador in a friendly Saturday at FedEx Field.
Almost half of the 32-team tournament field is using the United States as a way station before arriving at soccer's samba celebration. England is based in Miami, and Portugal at the New York Jets' practice facility. Mexico is playing three tuneups in the States, Honduras began a three-game slate at RFK last week and Bosnia, a World Cup debutant, satisfied the large Bosnian community in St. Louis.
They have come to acclimate to the heat and humidity that awaits in some Brazilian venues, to escape mounting public pressure at home and to collect fees from game promoters.
The Washington Redskins worked with MLS's marketing arm (SUM) and United to stage a doubleheader: Spain vs. El Salvador at 4 p.m. and United's regular season match against the Columbus Crew at 6:30. Almost 50, 000 tickets have been sold.
Spain is seeking to continue one of the greatest runs of success in the sport's fabled history: two European championships (2008 and '12) and a World Cup title (2010) over five extraordinary summers. No country had ever won back-to-back Euro trophies before and none has won consecutive world crowns since Pele inspired Brazil in 1958 and '62.
You might also like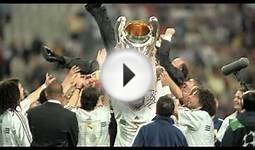 Spain National Team training camp in Schruns-Tschagguns ...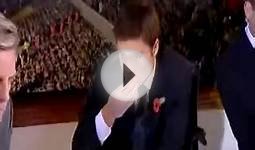 [World Soccer] Basque Star Xabi Alonso - Spain National ...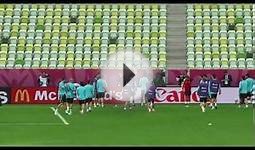 2012_06_09 Spain National Team Training Session part 1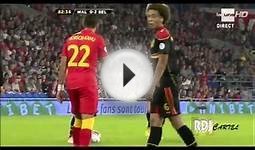 Belgium National Football Team : The New Spain ? [Part 1]