Soccer Spain League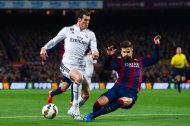 Tweet
Facebook
Google Plus
Linkedin
Share icons
The Spanish soccer league, home to many of the world's best players, is in turmoil.
With only a couple of weeks left in the season, La Liga–and all other organized soccer in Spain, both professional and amateur–has been suspended because of a dispute between the government and the association that runs the sport in Spain over how to divvy up TV broadcasting rights.
The RFEF, the Spanish soccer association, said Wednesday it would stop all matches in Spain in protest at a new law that would see the top two professional leagues negotiate TV rights collectively. That's a revolutionary move in a country where Real Madrid and Barcelona, the two clubs that dominate the national scene, have been able to negotiate their broadcasting rights individually. The RFEF complained that the government hadn't shown it enough "respect" when drafting the new law.
The RFEF has had the backing of the nationwide players' union, which complains that the new deal doesn't spread enough of the wealth to second-tier teams. However, the Professional Football League (LFP), which is backing the government.
The suspension will hit some 30, 000 matches and 600, 000 players at all levels, according to local media reports.
The Real-Barcelona duopoly has suited those two clubs very well over the years, but has made La Liga as a whole too predictable. When Real's cross-town rivals Atletico won the domestic title last year, it was the first time in nearly 20 years that a team other than Real and Barca had been champion. Atletico has depended on big cash infusions from the oil-rich state of Azerbaijan (and more recently China) to become competitive, and even after that, its total revenue last seasons of €170 million was less than half of Barca's (€485 million) and less than a third of Real's (€550 million), according to research by Deloitte.
The result of this financial inequality is that challenger teams see their best talent lured away by the duopoly, or by English and German clubs. That in turn limits the league's commercial value in an increasingly global market for TV soccer. Global audiences might happily pay to watch individual geniuses like Cristiano Ronaldo or Lionel Messi, but they tire quickly of one-sided contests.
You might also like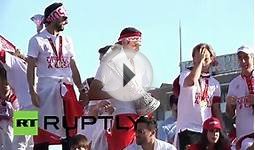 Spain: FC Sevilla celebrate third Europa League crown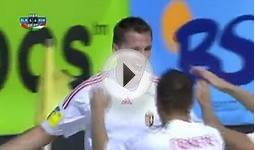 Euro Beach Soccer League Marseille - 2010 Highlights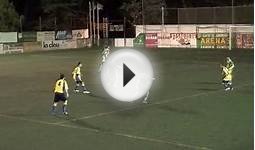 Cade Wilson Soccer Barcelona Spain 11-6-11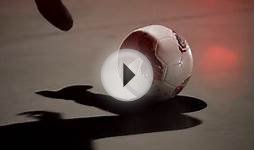 TV Spot: "WOWOW Soccer SPAIN LEAGUE"