Spanish League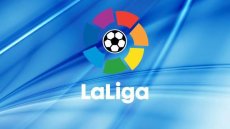 ESPN FC's La Liga correspondent Sid Lowe gives the latest on the impending strike in La Liga.
BARCELONA, Spain - A Spanish court will decide whether football players can go ahead with their planned strike before the final two rounds of the season.
The National Court said on Monday it was summoning the Spanish league (LFP) and the Spanish players' union (AFE) to "hear arguments" on Wednesday before ruling on the league's request that the strike be temporarily suspended.
The union has the backing of the Spanish soccer federation (RFEF) to begin an "indefinite" strike on Saturday in protest of a proposed government law to regulate broadcast revenues. If the law is approved, it would centralise the sale of TV rights and supposedly give the teams in the Primera Division the vast majority of the revenue.
The strike would affect the last two rounds of the league and the Copa del Rey final on May 30. Barcelona need one win to clinch the league title and are set to play Athletic Bilbao in the Copa del Rey final.
Clubs making up the LFP, led by president Javier Tebas, held an emergency meeting on Monday.
LFP president Javier Tebas said it was unlikely that the two sides would be able to come to an agreement on their own after Wednesday's meeting.
"The conciliation act is a step that has to be taken when a strike is called, " Tebas said. "We will sit with the Footballers' Union representatives and listen to what they have to say. I find it difficult that there will be an agreement in the conciliation act.
"In the meantime, we call on the RFEF to stop on the path they have pursued."
Representatives from the 42 first- and second-division clubs that make up the competitions run by the LFP held an emergency meeting on Monday. Club presidents stood by their plan to switch to collective rights in order to increase the competitiveness of the league.
"The threat of the strike exists. We fully support the Royal Decree [proposed law], " Tebas said. "We have presented a lawsuit because we believe this strike is illegal and can be very damaging. We are looking at an illegal strike and that is why we have gone to the judicial system.
You might also like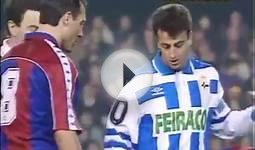 Spanish League 1993 94 Barcelona x Deportivo La Coruña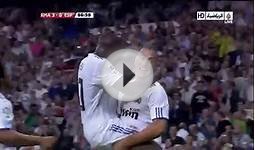 Spanish League: Real Madrid vs. Espanyol (3-0) - September ...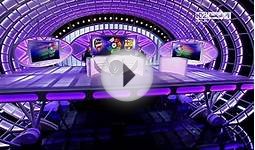 Spanish league Summuray Week-1 1080HD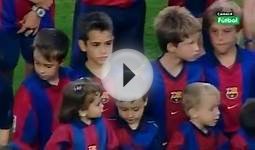 Spanish League 2000 01 Barcelona x Valência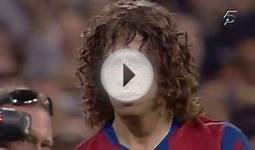 Spanish League 2007-08: Real Madrid x Barcelona - 1º HALF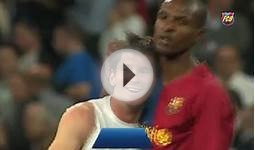 HIGHLIGHTS Real Madrid - FC Barcelona, 2-6 (Spanish League ...