Scottish Sports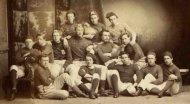 Sports history can be a frustrating business sometimes! The four team photos below are original images from the early days of Scottish sport, but I have not been able to make a cast iron identification of any of them. There are a few clues but it would be great to be able to pin them down for sure, so I would welcome any positive leads. Either post your comments below or send me a message via the contact form.
First up is the oldest. This little CDV was taken at the studio of the famous photographer Thomas Rodger in St Andrews and I have little doubt it is the University rugby team from around 1870. The University library holds the Rodger archive, but has nothing to compare to this.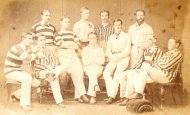 Next, a cricket team from Edinburgh, dating from around the mid 1870s and taken at the studio of Howie Junior. It could be Carlton CC - a fellow historian has told me their colours were six inch blue and white hoops - but the variety of outfits mean it could be someone else, or possible a representative team.
The Edinburgh football team below is also mid-1870s with long white trousers, and helpfully a couple of the players have the initials HFC on their shirt. It is from the studio of Alex Ayton, but it is not Hibernian or Heart of Midlothian - could it be Hanover?
And finally, another Edinburgh rugby or football team which appears to be late 1880s, also taken by Alex Ayton. Most of the 14 players have caps and a large round badge on their shirt, a couple have distinctive faces, but who are they?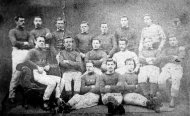 I look forward to receiving any good ideas!
It is one of the curiosities of Scotland's sporting annals that an activity as popular as hockey has such a limited historical record. At a national level hockey has a proud heritage that even extends to the Olympic Games, but the club game has operated somewhat below the radar for too long.
As a former player myself (goalkeeper for school and university seconds) I've got more than a passing interest in hockey, so it was a great pleasure this week to receive a new history of Dundee Wanderers, one of Scotland's most successful clubs, who are celebrating their 80th anniversary. Written...
A Scottish boxer has taken centre stage in Alloa, with the local library named after him and a display of memorabilia that includes a specially commissioned statue.
Tommy Speirs was crowned Lightweight Champion of Scotland in 1933 and narrowly missed out on the UK title. He had 42 wins in his professional career in the 1930s, and was also a key community figure in later years with a lifelong commitment to helping youngsters through sport.
The town's library, a former public baths and gymnasium, was named the Speirs Centre in his honour, and since it reopened recently after a refurbishment a selection of his memorabilia, including this statue of him, greets visitors at the reception area. His daughters Isabel and Jean have loaned the half-size bronze statue, medals and trophies to Clackmannanshire Council for display.
You might also like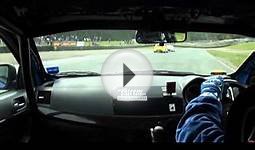 Alex Bruce Scottish Sports and Saloons 8/04/12 race 1 ...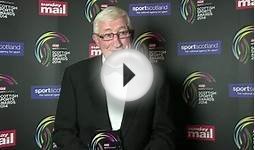 Sunday Mail Scottish Sports Awards 2014 - Springhill ...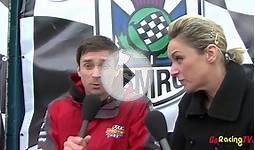 2012 Scottish Sports & Saloon Cars Meeting 3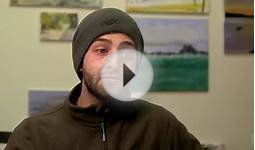 Scottish Sports Futures - Education Through CashBack Gary ...
Scottish Sgian Dubh 2 Piece Knife Set


Sports (SZCO Supplies, Inc.)




10.5 and 7 Inch overall length
Stainless steel blade
Two piece set
Comes with sheath
Adorned pommel and guard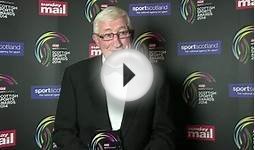 Sunday Mail Scottish Sports Awards 2014 - Jim Telfer ...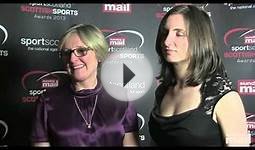 Scottish Sports Awards 2013 Team of the Year