Football in Portuguese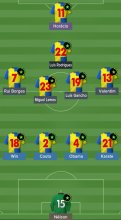 Latest matches and thoughts about tactics
Tactical superiority helped Cesarense to knock Braganca out of Portuguese Cup. That was a pain for us because the tournament could perceptibly fulfill our club balance.
The matches against Lumianos (shocking 1:5) and Santa Maria helped me to understand that the squads in low leagues are more or less equal and everything depends on tactics you use. One cannot stick with a single tactical approach while managing LL-team. AI opponents try to adapt to it and neutralize your attacking efforts.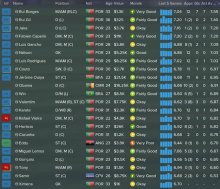 Therefore I understood I should do something like it had been done in Nottingham Forest story with Triple C set of tactics. Pragmatic, comprehensive and versatile approach to combine three different styles and choose the most suitable depending on opponent tactical scheme.My initial Braganca tactic had too many flaws regarding ball control and was giving out centre of midfield. So I replaced it with two new ones. The first of them is almost the same as my AZ head in FM 2014.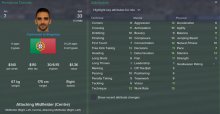 The second one is completely new experience based on 4-4-1-1 formation, flexible fluidity, ball possession, short passing and lower tempo instructions.
Braganca players
Rui Borges
is the best. 33 years old playmaker merely rules midfield and all attacking moves of my team. Other squad members are paled by his football.
I have several tasks in squad selection:
Figure out who should be forward #1 in all my tactics: Horacio, Jerome Ouiya or Samir (who already had 2 injuries)
Find best combination of defensive four
Exciting 8 games
These eight fixtures will decided Braganca's destiny in less than 3 months. Just to remind you the rules: top 2 teams go to promotion league, other 8 will participate in relegation league.
I hope much not to beat around the bush. My aim is to reach promotion league and have to be very pragmatic winning as many of these eight matches as I can.
You might also like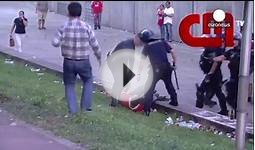 [Watch] Portuguese police beat football fan in front of ...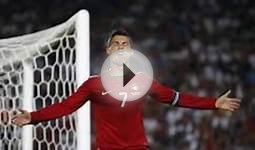 Portuguese and Spain football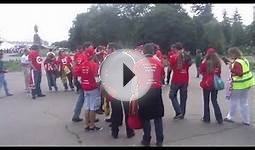 Portuguese Football Fans in Kharkiv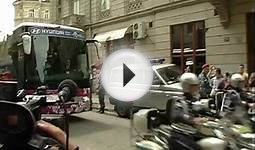 Portuguese football team arrived in Lviv for second time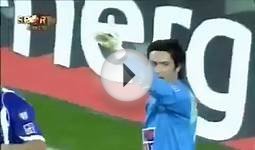 FC Porto: Corruption in Portuguese Football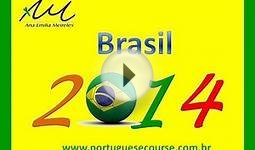 Let´s speak about football in Portuguese with Brazilians