Netherlands World Cup Matches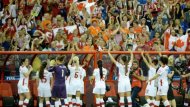 Canada answered the nation's call for more goals with an early strike, but the well dried up from there and the Women's World Cup hosts were forced to settle for a second consecutive draw.
Ashley Lawrence opened her international account and gave the Canadians a lead in the 10th minute, but the Netherlands found an 87th-minute equalizer through substitute Kirsten van de Ven to grab a 1-1 draw in their Group A finale on Monday.
The result at Olympic Stadium in Montreal, Quebec combined with China's simultaneous 2-2 draw against New Zealand at Winnipeg Stadium still gave Canada a first-place finish in the group with five points. China and the Netherlands each ended with four, but the former grabbed a guaranteed place in the knockout rounds due to a better goal differential.
Coming off a scoreless draw with New Zealand that raised concern from media and fans alike, the Canadians came out buzzing against the Netherlands. Sophie Schmidt nearly opened the scoring in the sixth minute, but her looping header pinged off the top part of the crossbar before going out for a goal kick.
Canada refused to be denied, as four minutes later Lawrence found the back of the net to become the first Canadian other than Christine Sinclair to score in a World Cup since 2007. Lawrence pounced on a deflected loose ball in the penalty area, and confidently slotted it home for the 1-0 lead.
Ashley Lawrence with her first ever goal and what a time to do it. 1-0 #can #FIFAWWC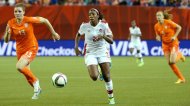 — Andrew Jerell Jones (@sluggahjells)
Buzzing from the goal, Lawrence unleashed a low effort from outside the penalty area a minute later that buzzed a foot wide of the far post.
Things got worse for the Netherlands before they got better. In the 18th minute, defender Desiree van Lunteren had to be replaced by Dominique Janssen because of an injury.
Lieke Martens almost found an equalizer a minute later, but her half-volley attempt stung wide after she did well to chest down a diagonal ball.
Neither team was able to test the opposing goalkeeper much in the second half, but the Netherlands came close in the 84th minute. Manon Melis found herself racing in on goal from the left side of the penalty area before hitting a midrange shot that was denied by Canada goalkeeper Erin McLeod's left leg.
The Netherlands continued to push and punished Canada's stretched defense three minutes later, with van de Ven punctuating a rapid counterattack with a potent effort to the far post.
Kirsten van de Ven scores equaliser for Netherlands against Canada! - #FIFAWWC #NED #CAN
— Womens Soccer United (@WomensSoccerUtd)
Canada will now face the third-place finisher from one of Groups C, D, or E in their Round of 16 match on June 21. The Dutch, meanwhile, have to wait to see if they are one of the four best third-place teams in the tournament to know if they will advance to the knockout phase or not.
You might also like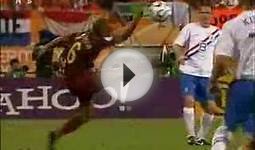 World Cup Match 2006: The Netherlands - Portugal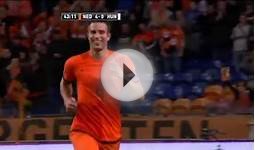 Netherlands vs Hungary 2014 World Cup Qualifiers match ...
Match 3 | Spain V Netherlands | 2014 Simulated World Cup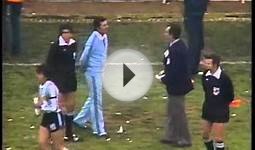 Argentina Netherlands FULL MATCH World Cup 1978 Part 01 14
adidas World Cup 2010 Final Official Match Soccer Ball


Sports (adidas)




Official final match ball of the 2010 FIFA World Cup
High-quality materials in the cover
Made with 100 percent polyurethane
Recipient of FIFA s highest rating
Ball passed tests on weight, water uptake, shape, and size retention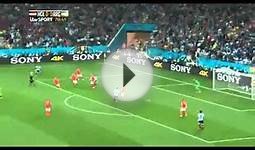 Netherlands vs Argentina World Cup 2014 Full Matches Match ...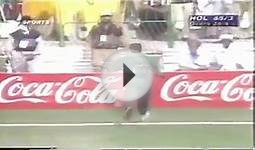 Pakistan v Netherlands Match Highlights World Cup 1996