International Soccer team names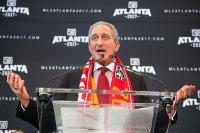 The members of Terminus Legion, the grassroots fan club that has rallied for Atlanta to be selected for a new Major League Soccer team, has spent months debating names for the club. And now the time has come to help them select a name that would be presented to team owner Arthur Blank and Darren Eales, the club president. (Team executives would get the final say.) Here are the choices, plus some explanations: Bantams
Bantams are small chickens noted for their aggressive nature. This would allow the team to embrace a scrappy, tenacious form of play. Chicken images could be interesting especially in an aggressive stance. In contrast, it would be natural for the opposition to call us cocks or chickens. Bantamweight is one of the lower weight classes in boxing and referencing a cock-fighting breed may not be widely accepted.
Black Harts
Hart is the Old English word for a stag or a deer. The southeast is known for having a large deer population, and it is not uncommon to see them in Metro Atlanta. We added the color Black to match the black color of the team and to allude to the cold-hearted attack of the victors. The downside to this name is that few will know the reference, might consider it misspelled and that no deer are actually black. Neutral, but an interesting fact, the EPL side Spurs home field is called White Hart Lane.
Empire
Georgia is known (unofficially) as the Empire State of the South, which is meant to represent the desire to be the leaders in industrial and economic development in the Southeast. As it refers to an MLS team, the name Atlanta Empire would symbolize the aspirations our team has to be at the top of the league. It could also represent the breadth of the Atlanta team's fanbase, as we already have fans in Alabama, Mississippi, North and South Carolina, and Tennessee. A downside to this name could be that it may be confused with the official state nickname of New York (the Empire State).
Firebirds
While many of us completely dread even the slightest chance of being called the Phoenix, a description of a phoenix could work, in the name Firebirds. Perhaps even the Fire Birds. The imagery could be outstanding and it would reference the Atlanta seal. The association with the defunct Pontiac car could provide a negative unless we as a supporters group completely embraced it. The name doesn't inspire a lot of passionate responses that we have heard and seems almost a "safe default."
Kings
In addition to superiority, the Kings name would bring incredible heraldic imagery with crowns, scrolls, and a legitimate reason to have a shield shape. It would also bring a nice nod to Atlanta's civil rights history. The name would have exactly zero chance of being misunderstood. The downside is that there is already an NHL and an NBA team with the name, so it wouldn't be distinctive in sports, though it would within MLS. The connection with the MLK family would need to be carefully managed as well.
We always keep an up-to-date list of
1xbet
mirrors
You might also like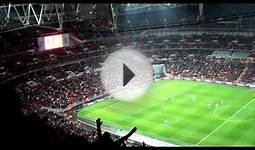 England Vs France 17.11.2010 team names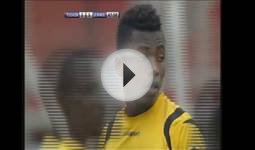 Aboud Omar Left Full Back International Kenyan soccer ...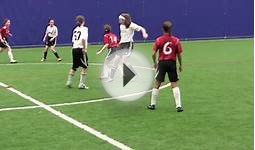 U11 Girls Soccer Team Playing U13 - Amazing Skills and ...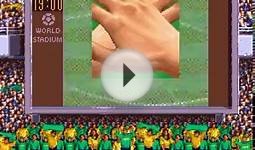 SNES Longplay [262] International Super Star Soccer Deluxe
NFL New England Patriots Team Foosball Table


Sports (Imperial International)




Officially Licensed by National League Football
Easy Assembly
Team Colored Players
Digitally Reproduced graphics
Mexico Vintage Scrum Country T-Shirt Green, XX-Large


Sports (47 Brand)




Show off your favorite country s team in this officially licensed, vintage Scrum Country t-shirt
Great for the World Cup, Olympics, or just casual day-to-day wear
Mexico Kelly Green, XX-Large size
Features distressed country name and flag screen print in 100% super soft slub knit cotton
100% cotton, machine washable
AF Fashion Mens Sports Casual Jogger Loose Casual Shorts Harem Pants Trousers (Grey Size XXL)


Apparel ()




100% cotton feel soft.
Round Neck line.
Wear cool and breathable.
The high-end combed cotton T-shirt.
Fashionable and comfortable.

Garlando G-5000 Wenge Foosball Table


Sports (Imperial International)




High quality 1+1/2 thick multi-layer plywood cabinet coated with plastic laminate; 1+1/2 thick slanting Beachwood legs for high stability
Professional plastic handles with wooden inserts reduce perspiration and improve grip; Grey & brown players in unbreakable plastic molded onto bars
Leg levelers for a perfectly flat playing field; Inside goals coated with felt to reduce noise and prevent ball chipping and bouncing off
2/3 diameter high stress resistance steel telescopic safety bars coated with anti-rust chromium-plating; 10 white Standard balls supplied
Steel roller bearings to greatly improve the game speed, while reducing the stress for the players wrists

MLB Seattle Mariners Team Logo Heavyweight Key Ring


Sports (Aminco International)




Sports team logo and name
Keyring features a lobster claw for easy attachment
Weighted keyring