History of the word Soccer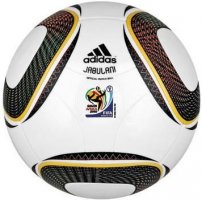 Today I found out the origin of the word "soccer". For all you out there who love to complain when Americans, and certain others, call "Football", "Soccer", you should know that it was the British that invented the word and it was also one of the first names of what we now primarily know of as "Football".
In fact, in the early days of the sport among the upper echelons of British society, the proper term for the sport was "Soccer". Not only that, but the sport being referred to as "Soccer" preceded the first recorded instance of it being called by the singular word "Football" by about 18 years, with the latter happening when it became more popular with the middle and lower class. When that happened, the term "Football" gradually began dominating over "Soccer" and the then official name "Association Football".
In the 1860s, as in most of history- with records as far back as 1004 B.C.- there were quite a lot of "football" sports in existence being played popularly throughout the world and of course, England. Many of these sports had similar rules and eventually, on October 26th, 1863, a group of teams in England decided to get together and create a standard set of rules which would be used at all their matches. They formed the rules for "Association Football", with the "Association" distinguishing it from the many other types of football sports in existence in England, such as "Rugby Football".
Now British school boys of the day liked to nickname everything, which is still somewhat common. They also liked to add the ending "er" to these nicknames. Thus Rugby was, at that time, popularly called "Rugger". Association Football was then much better known as "Assoccer", which quickly just became "Soccer" and sometimes "Soccer Football".
The inventor of the nickname is said to be Charles Wredford Brown, who was an Oxford student around the time of Association Football's inception. Legend has it, in 1863 shortly after the creation of Association Football, Wredford-Brown had some friends who asked him if he'd come play a game of "Rugger", to which he replied he preferred "Soccer". Whether that story's true or not, the name caught on from around that point on.
In the beginning, the newly standardized Rugby and Soccer were football sports for "gentlemen", primarily being played by the upper echelons of society. However, these two forms of football gradually spread to the masses, particularly Soccer as Rugby didn't really catch on too well with the lower classes. This resulted in the name switching from "Soccer" and "Association Football", to just "Football"; with the first documented case of the sport being called by the singular term "Football" coming in 1881, 18 years after it was first called "Soccer" or, officially, "Association Football".
You might also like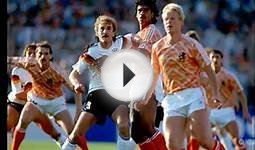 The History of Football (Soccer) in Videogames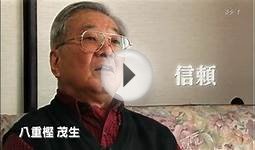 The History of the soccer of 50 years in Japan 01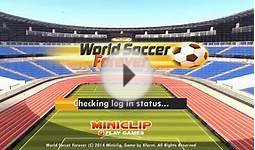 Miniclip World Soccer Forever Best Gols of the History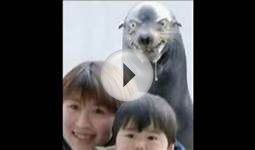 History of the Word Fuck
Kill The Ragdoll Stickman Boss


Mobile Application (蔡远玉)




World top pain score leaderboards.
Super simple game that anyone can play.
Great bone cracking sounds and funny music.
High score save feature.
Kill The High Dummy Monster 1


Mobile Application (蔡远玉)




Addicting game play.
Great doodle and monster art.
High score save feature.
Great music.
Linemoon Men's Splice Breathable Swimming Brief Fashion Boxer Swimsuit Blue 30-32 Inches


Sports (Linemoon)




Normally delvier in 15 days.
Hand wash cold water, hang or lay flat to dry
Antimicrobial Fabric. Superelastic materials. More comfortable and breathable.
With tie front. Easy to resize.
Item Includes:1*Swim trunks.

Vinyl Wall Lettering Eat Sleep Play Soccer Sports Quote Inspirational Boy Decal (Dark Brown, Small)


Home (Geckoo)




We use high quality, interior grade matte vinyl which has a matte finish, it gives the appearance of being hand painted on the wall!
Our vinyl decal will come with transfer tape pre-covered, just one step to apply even if it is the first time for you to apply vinyl art. Easy to follow application...
Great decorating alternatives for renters and homeowners alike.Personalized decor to any space and instantly beautify any room!
These vinyl wall decals are easy to install.It can be used on clean and smooth wall, door, glass etc.Please don t apply on sandy and grainy walls, stain guard or...
For customized-color decals, please refer the image of colors card. Once you select the customized-colors , email us after you have purchased to specify what color...

Mia Hamm Team USA Autographed 16" x 20" World Cup Photograph with "In Their Own Words" Inscription - Sports - Steiner Sports Certified


Collectibles (Fanatics Authentic)




100% Certified Authentic and Backed by our Sports Memorabilia Authenticity Guarantee
Comes with a Certificate of Authenticity from and Steiner Sports
Category; Autographed Soccer Photos
Makes a Great Gift!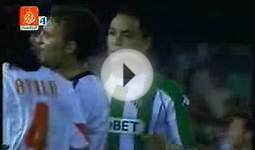 Soccer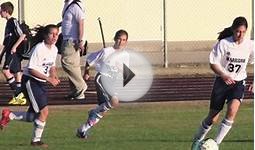 The History of Soccer