Sports of France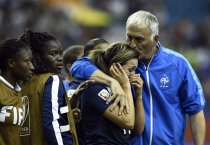 Socrates' main gig, of course, was philosophy, and in Plato's Republic engaged in a debate about justice. His most stubborn adversary was likely Thrasymachus, who eventually argued "Injustice, if it is on a large enough scale, is stronger, freer, and more masterly than justice."
We have no idea what Socrates thought of the rules of soccer, most of which are now so ingrained that we rarely question them. But with France up 1-0 and the better team for most of the 83 minutes played in the World Cup quarterfinal on Friday against slightly favored Germany, the ball came up and hit French defender Amel Majri's arm. Majri's arm was slightly away from her body and was not in a natural position, and she was standing about a yard inside the top of penalty area, likely able to escape with one step forward or one step to the side.
But by the rules of the game as they are currently interpreted, there was no escape. Canadian referee Carol Anne Chenard, almost apologetically, pointed to the penalty spot, Celia Sasic calmly buried it, and the rest – France missing several chances and eventually losing in a penalty kick shootout – is now history.
Was Majri's punishment just by any reasonable standard? I think my man Socrates would probably agree it wasn't. A free kick 12 yards from the goal in the center of the field with just the goalkeeper to beat as penance for an unintentional handball (technically by the letter of the law, "handling" must be intentional, but that's for another day) that happened nowhere near the net? Doesn't make a whole lot of sense.
[KASSOUF: Lloyd lifts US to semifinals | High pressure works | Confidence builder?]
Of course, there's a lot in life that doesn't compute, and most of the time, as we will here, we'll shrug our shoulders and move on. With a great deal of class, France and its coach Philippe Bergeroo did not make excuses afterward, despite dominating most of the afternoon and missing two bookend point-blank opportunities that likely would have won the game (Louisa Necib in the first minute and Gaetane Thiney in the 119th) and several other opportunities that could have resulted in a goal.
You might also like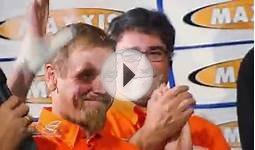 WEC 2009 GP AMV of France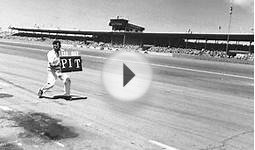 France Family: ABC Wide World of Sports 1969