France Football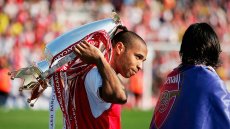 Former Arsenal and France striker Thierry Henry has announced his retirement from football as he prepares for a career in the media. The ESPN FC crew reflect on what Thierry Henry has brought to the MLS and discuss what his legacy will be.
Now that his career is over, Thierry Henry, 37, will come home. He will move back to where he belongs. No, it is not Paris or its suburbs where he was born and grew up and where his family still lives. It is not Monaco, where he started his incredible career at age 17. No, home for Henry is London.
Of course, he spent eight great years at Arsenal and has a statue at the Emirates. He is the club's greatest-ever player, its top goal-scorer (228), its biggest legend and, in my opinion, the best player to ever play in England. London is also where his friends, agent and former teammates reside.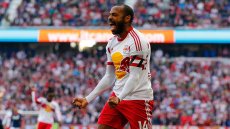 It is where his daughter Tea lives, too.
The story of Henry and France has always been a sort of "Je t'aime ... non plus" ("I love you ... me neither"). We're a complex bunch.
He never felt that his fellow Frenchmen gave him enough credit for his talent and achievements, even before his handball against Ireland in a World Cup qualifying playoff in 2009. He never felt France recognised him like he should be recognised.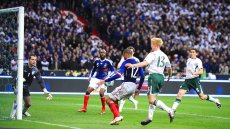 Henry has always had a very high opinion of himself. You don't become the player he became if you haven't, to be fair. He was and still is far more revered in England than in France. He left our country at a young age to go to Juventus and then to Arsenal. He has the personality that doesn't fit the French standard. Like his best friend and NBA star Tony Parker, Henry's lifestyle is very anglicised.
Thierry Henry had a complicated relationship with his homeland, which was only amplified by his handball in a World Cup qualifier playoff against Ireland.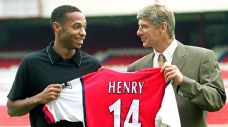 There is no doubt that the French never fancied or understood his attitude. And the reverse is true, too. He loves London and New York, loves the spirit there more than what he finds in Paris.
His friend and former teammate Emmanuel Petit spoke to sport.fr this week and had strong words this week about the malaise between Henry and France. "In England, they've built a statue of Thierry. That means a lot. He is revered there. This bad image [in the French press] of Thierry Henry, it annoys me. What can we reproach Henry for? His handball against Ireland? He helped France qualify for the World Cup in South Africa.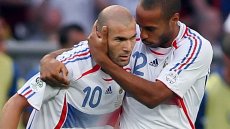 He has done nothing. France is hypocritical and cowardly. Sometimes I think that if we'd been overrun by the Germans, we'd be better run.
"In France, he has no collusion with the press, so what? Perhaps because he was not smiling when he scored for Les Bleus. Well, that's what I hate in this country. I have great difficulty with the French, I have never seen such arrogant, smug, lying and hypocritical people."
1xbet for android
can downlod to this link
You might also like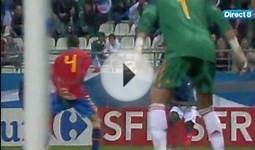 France -espagne - espoirs (football)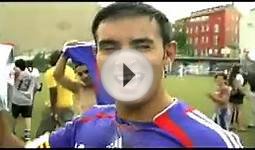 Football France Tournoi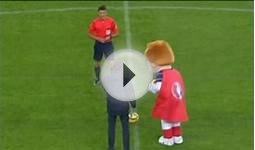 France Football Mascott: France unveils mascot for UEFA ...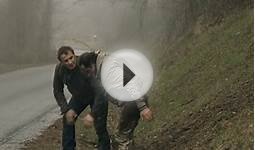 France football | 4.4.2