Spanish La Liga table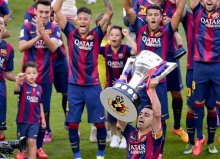 Lionel Messi has led Barcelona to their 23rd Spanish Premier soccer championship with Neymar and Luis Suarez. Cristiano Ronaldo recorded another hat trick and broke records, but Real Madrid placed second. Complete 2015 La Liga standings and table provided here. (Photo : Getty)
The 2014-15 Spanish Premier League season has officially come to an end. Barcelona clinched the championship last week when they defeated Atletico Madrid, but this week was special for them because they returned home to the Camp Nou.
What a season it was for Barcelona. Fans watched their squad win the 23rd La Liga Championship in team history. Barcelona may "only" have 23 Spanish league titles compared to Real Madrid's 32, but the tide is turning in Spain. Superstar Lionel Messi has led Barcelona to an incredible seven La Liga championships since 2004 while Real Madrid has just three in that time span.
An incredible fact for soccer fans; in all seven of Messi's La Liga championships, Real Madrid was the runner-up.
Messi led an incredibly efficient offense this season alongside Neymar and Luis Suarez. Messi had a team high 43 goals and a league-leading 18 assists this season. Neymar and Suarez clearly did their part combining for 38 goals and 21 assists. This South-American trio has been an unstoppable force this season.
Barcelona finished the season on a strong note, not losing a single game since Week 25 against Malaga. Barcelona only lost two home games the entire season.
(Photo : Getty) Lionel Messi has won 7 La Liga championships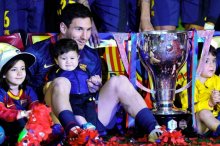 We all love offense and scoring, but Barcelona's goalkeeper deserves just as much praise. Claudio Bravo was amazing in net this year, leading Barcelona to the top-ranked defense in the league. The Chilean goalkeeper led the league in clean sheets and goals against average. Bravo allowed just 19 goals in 37 matches to win the 2015 the Ricardo Zamora Trophy.
Bravo is the first ever Chilean-born goalie to win the award.
Real Madrid won their final game thanks to another Cristiano Ronaldo hat trick, but it wouldn't have any impact on the standings. Real Madrid placed second to Barcelona once again. Ronaldo had an incredible season, scoring a career-high 48 goals. His 48 goals are the second most ever in a season to Messi's 50. Ronaldo did make history, however, by recording his 27th La Liga hat trick, the most of all time.
For leading the league in goals, Ronald was awarded the 2015 Pichichi Trophy, his third.
Other teams were in the mix but came up short. Atletico Madrid failed to uphold their title because of huge scoring issues, and Valencia had a nice little run for awhile. As expected, it came down to Real Madrid and Barcelona.
1. Barcelona: 30-4-4: 94 points
2. Real Madrid: 20-2-6: 92 points
3. Atletico Madrid: 23-9-6: 78 points
4. Valencia: 22-11-5: 77 points
5. Sevilla: 23-7-8: 76 points
9. Malaga: 14-8-16: 50 points
11. Rayo Vallecano: 15-4-19: 49 points
Full analysis of the
1xbet mobile version
on our resource
You might also like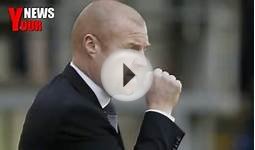 SPANISH LA LIGA: Burnley vs Tottenham 0-0 5/4/2015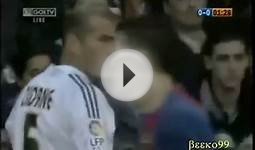 Real Madrid Vs Barcelona La Liga 2004 2005 English ...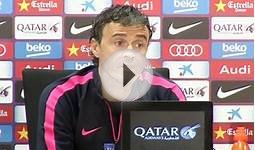 In-form Barcelona 4/6 to win the Spanish La Liga title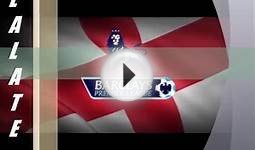 EPL Table 2015 Results: La Liga En Vivo, Bundesliga ...
New Case Brazil World Cup 2014 Italy Italia Team Football Soccer Flag 2-In-1 Black Hard Plastic top with Black Silicone Rubber protective Insert case cover for Apple slG6O1twLtw iPhone 5 & 5s sell on Zeng case cover
Wireless (New Case)
Durable shell for maximum slim fit protection.
Keep your phone away from scratches bumps and dust.
Prefectly fit your phone and directly access all the features.
Case fits the phone perfectly and offers room for all the slots.
Precise opening on this light weight slim protective case allows access to all controls and features.
Rikki KnightTM Brazil World Cup 2014 Italy Italia Team Football Soccer Flag Design iPhone 5 & 5s Case Cover (Black Rubber with bumper protection) for Apple iPhone 5 & 5s
Wireless (Rikki Knight)
This cover has black sides which stick out slightly in the front to provide additional protection
Covers your iPhone to prevent scratches and bumps
Provides Both Decorative Look with Added Protection to your phone
Precision molded case to perfectly fit your cell phone
Compatible with Iphone 5 & 5s - Sprint - AT&T - Verizon