Popular Sports in Italy
Many sports are played in Italy today, here's a short listSoccer, perhaps the most popular sport in the world is also the most popular in Italy as well.
The Italian national team has won the World Cup four times (1934, 1938, 1982 and 2006) and is the current titleholder, while major Italian clubs frequently compete at a high level of European competitions.
Other forms of football were played in Italy in ancient times, the earliest of which was Harpastum, played during the times of the Roman Empire.
This game may have also been influential to other forms throughout Europe due to the expansion of the Empire, including Medieval football in England.
Read all about Italian football here.
Cycling
is another very popular sport in Italy, mostly due to the fact that "Giro d'Italia" has brought international athletes to towns and villages in Italy, north to south.
Italians have won more World Cycling Championships than any other country except Belgium.
Famous athlets are Gino Bartali, Fausto Coppi, Felice Gimondi, Alfredo Binda.
Basketball, pallacanestro is a sport gaining rapid popularity in Italy, although national teams have existed since the 1950s.
The nation's top pro league is widely regarded as the third best national league in the world after the American NBA and Spain's ACB.
In some cities, (Bologna, Siena, Pesaro or Varese) basketball is the most popular sport.
Auto Racing
, when you think of auto racing you think of Ferrari.
Auto racing receives much attention in Italy, while the nation is host to a number of notable automobile racing events, such as the famed Italian Grand Prix.
The Italian flair for design is legendary, and it should come as no surprise that Ferrari has won more Formula Ones than any other manufacturer.
Tennis in Italy has been a favorite sport for a long time and Italian tennis players have won several gold medals, Tennis tournaments have significant followings near courts and by television.
Italian professional tennis players are almost always in top 150 world's ranking of male and female players.
Beach tennis with paddle racquet was invented by Italians and is very participated sport.
Winter sports
, Italy also excels at winter sports with champions in ski and luge winning the gold medal.
There are about 2 million skiers in Italy, mostly from north and center. Famous athletes are Alberto Tomba, Deborah Compagnoni and Isolde Kostner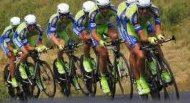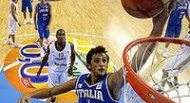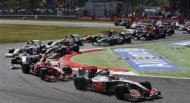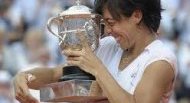 http://1xbet-one.com - Here can download
1xbet iOS file
You might also like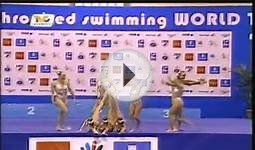 nuoto sincronizzato Italia team free 2008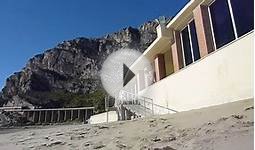 February in Italy 2012 - Parkour & Free running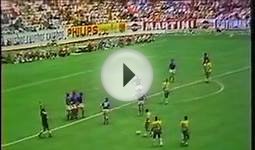 Pele free kicks (Brazil-Italy final WC1970)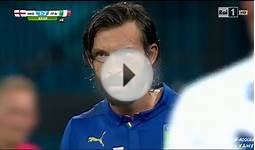 Pirlo INCREDIBLE Free Kick HD - Italy vs England @ World ...
Ray-Ban RB3025 Aviator Large Metal Non-Polarized Sunglasses,Black Frame/Crystal Green G-15XLT Lens,58mm


Apparel (Ray-Ban Sunglasses)




Slight adjustments to the shape of the sunglasses arms may be needed to get a custom fit. Adjustments should be made by a professional
Item made in Italy or China.
Every model in the Ray-Ban collection is the product of meticulous, original styling that translates the best of the latest fashion trends into an ever-contemporary...
Ray-Ban sizes refer to the width of one lens in millimeters.
Ray-Ban products sold by authorized sellers, like Amazon.com, are eligible for all manufacturer warranties and guarantees.
Protective case included, cases come in a variety of colors.
Lenses are prescription-ready (Rx-able).
Ray-Ban products include an etched RB on the left lens. The RB is not a scratch or defect.
The shape and curvature of these sunglasses may need adjustments. Adjustments should only be made by a professional.
Made in Italy or China.
Trademark Games 9 Piece Bocce Ball Set with Easy Nylon Carry Case


Single Detail Page Misc (Trademark Global - Toys)




8 - bocce balls - 4 dark green and 4 dark red (3.5 diameter) 1 - Pallino (1.5 diameter)
Poly-resin composite 2 different scoring patterns
Can be played almost anywhere on a variety of surfaces
Heavy duty carrying bag
Standard sized balls
DAISY*VZU Fashion Colorful Unisex Oversized Face Quartz Rubber Strap Wrist Watch (blue)


Watch (DAISY*VZU)




Color: white. Black. Red. Blue. Yellow. Green. Rose
Band width :2.1cm
The dial diameter :4.6cm
The dial thickness :1.1cm
The length of the strap :24cm

Luca Panerati - Italy (World Baseball Classic) 2009 Bowman CHROME Draft WBC Prospects Baseball Card # BDPW19 / MLB Baseball Trading Card in Screwdown!


Collectibles ()




Great looking 2009 Bowman Draft Edition Baseball Card
Card is shipped in a protective screwdown case to preserve its MINT condition!
This is just one of 10,s of different cards we are offering on here
This will make a great gift for any fan of this popular star!
NOTE: Stock Photo Used. Contact seller if there is no image or you have questions

Framed Artwork of Poster advertising Sestriere, Italy


Home (Prints Online)




FRAMED ARTWORK You are purchasing a 32x22 inch (81x56 cm) Framed Artwork. Estimated image size 622x408mm
Black Satin with White Digital Mat 32x22 inch (813x559 mm) wooden frame with digital mat and RA4 print. Finished back including brown backing paper, hanging bracket...
Artwork Description Poster advertising Sestriere, Italy Poster advertising Sestriere, an alpine village in Italy, popular as a ski resort. .
Artwork chosen by Prints Online. (c) Mary Evans Picture Library/ONSLOW AUCTIONS LIMITED
For any queries regarding this artwork please contact Prints Online quoting Reference 4431013