Italian Soccer coach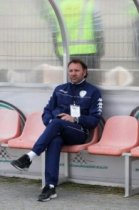 A Palestinian soccer club from the southern West Bank is hoping that the turnaround led by a new coach from Italy could see it reaching a top pan-Asian championship.
This Friday, Ahli al-Khalil, which is based in the southern city of Hebron, will play in the final of the Palestine Cup in what will be its first chance at winning anything in its 40-year history.
The club attributes its success to the hiring earlier this year of an experienced Italian coach.
The final will pit them against northern West Bank rivals Balata, who are sure to put up strong opposition, with the winner acceding to the Asian Football Confederation Cup, the regional equivalent of UEFA's Europa League.
Entering the AFC Cup would see them facing clubs from the Middle East, east Asia and even Australia.
But before Ahli can dream of success abroad, they must first win at home, and are looking to 46-year-old Stefano Cusin, who in January took on the task of coaching the team, to complete their successful run.
Under the direction of Cusin, who has coached clubs from Italy to the United Arab Emirates and even Libya, Ahli has improved leaps and bounds, shooting its way to the top of the table in the Palestinian soccer league.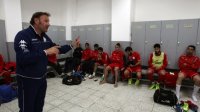 When a contract with an Italian team fell through, Cusin decided to give the Palestinian club a go.
"I love football, and here there's the possibility to build something special for the future, " he said at a training session in the flashpoint West Bank city.
"I was looking for something new and thought, why not Palestine?"
'A world language'
The choice of Hebron was a brave one.
The city is home to 200, 000 Palestinians with a hard core of 700 Jewish settlers living in its old town center.
It is a microcosm of the Middle East conflict, with frequent clashes between local Palestinians and the settlers, as well as with Israeli security forces.
The first obstacle to imparting his soccer wisdom was not the political situation or movement restrictions on Palestinian players, but the language barrier.
Only five of the Ahli squad speak English, and Cusin relies on one of the English speakers to translate his team talks into Arabic, both on and off the pitch.
But often actions are enough.
"Football is a world language, " Cusin said. "You just demonstrate, you don't have to speak."
The players have been delighted with their progress under Cusin.
"This is the best team Ahli has ever had, " team captain Khaldun Halman told AFP.
"He has added a lot of good things to the team, and now local players think and play like foreign players, like the greats in Europe, " he said.
"With all due respect to Palestinian coaches, a foreign coach has a European approach to the game, a more universal one used by the best clubs. To me, Stefano is like (Chelsea manager) Jose Mourinho."
"He has many ideas, a lot he can bring to the club."
Cusin admits it has not been easy trying to bring greater professionalism to the club in Hebron, given the political tension, but insists it can be a good thing for the city.
'Not Miami'
Cusin has instilled a work ethic never seen before, especially given that the players are not paid-up professionals and have day jobs — Halman, 26, is a practicing lawyer.
"There's been much improvement. Today we see our players training every single day of the week, " Ahli president Kifah al-Ashraf said.
You might also like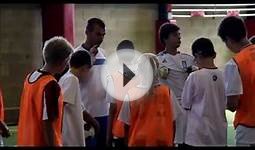 Italian Soccer Coaches Clinic @ Players Paradise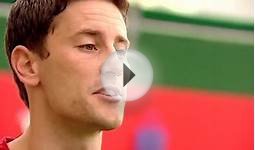 Soccer Coaching Defending Drill: Small-Sided Game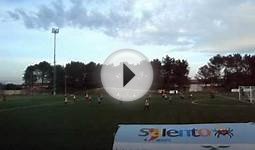 ITALIAN SOCCER SCHOOL - Professional Coaches from AIAC Italy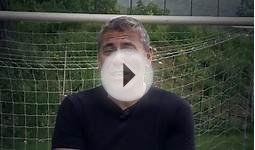 Il Sistema KineSpring: Italian Soccer Coach Treated with ...
Tom Ford TF0390-01B Women's Classic Aviator Sunglasses, Black Frame / Gradient Purple Lens 56MM


Automotive Parts and Accessories (Tom Ford)




Model:TF-0390-01B
Gender:women
100% UV protection coating
All items come with original case, cloth and manufacturers papers.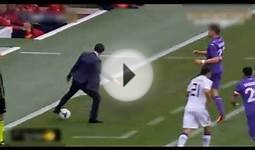 The Most Skillful Coach In Italian Soccer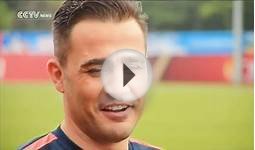 Italian soccer icon to try hand as China coach