Italian professional Soccer teams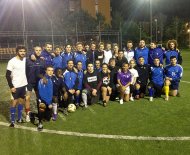 Photo courtesy of Fabrizio Polloni
The Fall 2014 The Italian Soccer Experience course taught by Fabrizio Polloni had the opportunity to do live training sessions with the Italian soccer club Audace Legnaia. This experience was a practical component integrated to the regular coursework to provide a real perspective of how Italian soccer teams are managed. Student Benjamin Cline describes some action on the field from a session:
"As an athlete I felt comfortable enough going out to play, but as a soccer player, I knew that I was far below the level one should be at to play with this team. Fortunately, we spent most of the practice running conditioning drills with the squad. We didn't completely escape, though. For the last 30 minutes or so of practice, we played a scrimmage at half the length of the regular field. Because of the shortened length, the players were making a lot of tight, fast passes, which made it even tougher. My classmate Jeremy and I played on opposite teams, and though neither of us got a lot of touches we didn't totally embarrass ourselves. He made a few nice passes and I had a couple defensive plays. The important part was getting out there! The players, of course, were well aware of our level and would encouragingly yell "bravo" in a goodnatured way when we made any sort of play on the ball. I'm really glad I did it!"
Coach Polloni is interviewed for this article to explain this unique project and its impact on both course topics and the student experience.
Coach, tell us about the project with Audace.
FP: Our class was able to interact directly with the team. Since the fall season is the training period for Audace, it was a great opportunity to encourage the exchange of sporting culture between the Italian semi-professional team and a class of individuals coming from international backgrounds. Students were able to directly observe and participate in the operations of a local Italian team. Audace was very enthusiastic about the overall collaboration and did everything possible to make the students feel welcome.
What kind of team is Audace?
FP: Audace Legnaia is a soccer organization affiliated with Empoli (an A-series pro team) and participates in 13 championships categorized by age. FUA students had training sessions on the field with the Prima Squadra (First Team), which has a strong presence in the Prima Categoria Toscana (Tuscan First Category).
How are encounters with Audace carried out?
FP: Our class transferred to the Bacci sporting center in Via Dosio, Florence, where the scheduled encounters were held directly on the field. Bacci is a short tramride away from the center and students came prepared with the sporting material necessary for the training sessions.
You might also like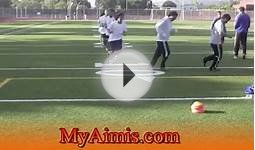 professional soccer training drills youtube Video clip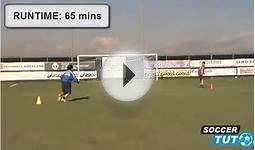 Individual Defending Tactics - Soccer Italian Style ...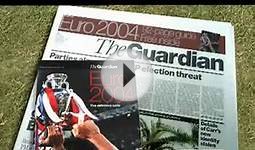 Italian Soccer Training Camp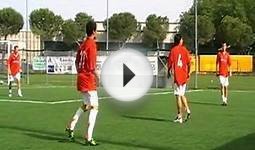 Friendly Match - Italian Soccer School A.I.C. vs A.C ...
Fluid Football Pro


Mobile Application (Fluid Games Limited)




Play through 18 challenging cup competitions with 144 levels to complete
Designed by real-world tactical experts for full authenticity
Highly intuitive drawing-based controls enable you to control complex scenarios
3D view for precision goal shooting
Full hint system to help you beat the trickier challenges
Commentary by the Sony Award-winning team of Andy Gray and Richard Keys
Earn coins to buy new football strips, retake shots on goal and buy hints