Italian national Soccer team schedule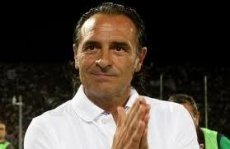 Cesare Prandelli (Photo from calciopro.com)
Fulvio Bernardini became coach of the national team after Valcareggi blew it in 1974 World Cup. Bernardini was a man with strong skills and great achievements, however, he didn't do much for the national team and in 1977 his coaching job was given to Enzo Bearzot.
Bearzot favored young players right away and brought to the World Cup in Argentina people like Cabrini and Paolo Rossi. In Argentina the Italian team played great football and arrived fourth. Bearzot's squad was the only team capable of beating Argentina, the eventual winner of the tournament.
Two years later Italy hosted the European Championship with great expectations, but the result was another disappointing fourth place. In 1980 FIFA decided to organize a Mundialito-a kind of mini World Cup where nations that had won the tournament before were invited to compete. Again Italy preformed pretty poorly. With all this going on, plus a domestic football scandal, no one expected much from the Italian team when they arrived in Spain to compete in the 1982 World Cup.
The 1982 team included Paolo Rossi who had just returned from a two-year ban that he had received during the game fixing scandal that had rocked Italy. Italy's first three games in Spain were horrible, with not one win and all ties. In the next round Italy faced World Champion Argentina and the arguably best team in the world at the time, Brazil. With great games the Italians won both matches and went on to take the Cup after beating Germany in an unforgettable final. After 44 years Bearzot, who sadly passed away in December of 2010, brought the title back to Italy, the first to do it after the great Vittorio Pozzo. Bearzot continued on with the team but failed to duplicate his success in Mexico '86.
You might also like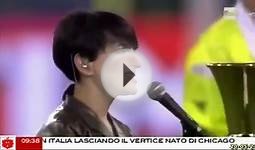 Whistles to Italian national anthem by both team supporters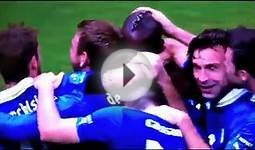 Mario Balotelli Soccer Goal Tribute - The Italian Assassin ...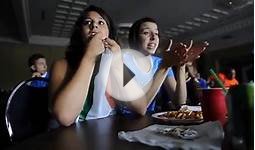 Italian soccer fans cheer team from Sala San Marco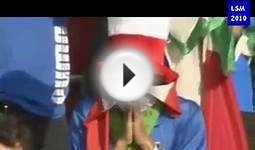 Italian National Football Team And Serie A - Goals