Forza Italian Football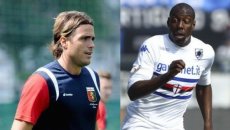 On December 15, the weekend after the Europa League finished its group stages, both Genoa and Sampdoria had 26 points from their 15 games (1.73 points per game). That meant that they convened in fourth and fifth spot, level on points with third-placed Lazio.
When last season's better teams were able to focus more on the league, those figures were always likely to regress.
Curiously, since that date, the two have mirrored one another's form once again and with nine points from those eight games (1.16 points per game), both Grifone and Blucerchiati have seen Fiorentina and Napoli surge past them while Torino loom menacingly over their shoulders.
Yet with the two still handily placed in Serie A, this derby should give a clear indication of which of the Genoese sides is most able to rouse themselves to go again after a winter that has found them wanting.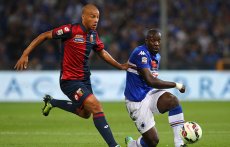 For Sampdoria, it is fairly easy to see why. In the first half of the season, Manolo Gabbiadini lit up the blue half of the city. His seven goals, before leaving for Napoli, came at a rate of one per 139 minutes and would have clearly been a difficult figure to replace.
With a flamboyant president such as Massimo Ferrero, it is perhaps no surprise that the Blucerchiati aimed for the stars in looking for a replacement.
Samuel Eto'o is certainly a star, as his glittering trophy cabinet and impressive goal tallies indicate. At 33, that star is on the wane and his start at the Stadio Ferraris was, its fair to say, not ideal.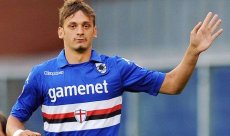 It remains to be seen if he has any future at the club but for now, the trade-off of Gabbiadini for Eto'o looks to be weighted firmly in the favour of the Partenopei.
It must be noted that Eto'o does not have to work alone. With seven goals to his name, Eder has outscored any Grifone striker. One the other hand, given that only Pedro Obiang and Stefano Okaka have more than one goal to their name, Sampdoria's attack has a fairly one-dimensional look to it.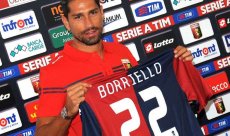 The same cannot be said across the city at Genoa, a club that also lost a seven-goal striker in January. The Rossoblu have moved to replace Alessandro Matri with a number of options.
Indeed since that watermark in December, Genoa have seen their goals per game ratio shoot up — from 1.20 beforehand to 1.86 in the eight matches since. Their dip in form may be as much to do with their opposition as themselves. In those games, six have seen the Grifone face top 10 opponents compared to just four for their rivals'.
To go back a few short years, a contest between Samuel Eto'o and M'Baye Niang would be so one-sided it would be embarrassing. Yet football and time pay no heed to reputations. If his side are to thrive, Eto'o will need to sort himself out and return to something like his Genoese counterpart's form before the end of the season.
For now, he will find himself warming the bench alongside Luis Muriel, another signing with limitless potential that Sinisa Mihajlovic has yet to be able to tap into. At his best, Muriel can be unplayable, but it has been a good couple of years since that peak — and he seems to be a long way from it currently.
You might also like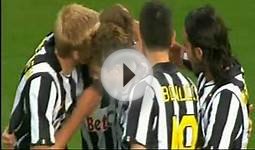 Football Italia the Italian football website for English ...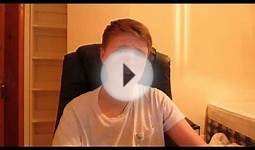 FootballTalk: Italian Football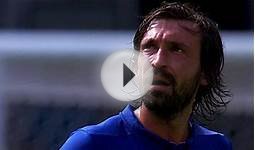 Italian Football Club Promo Brazil 2014 for Sky Sport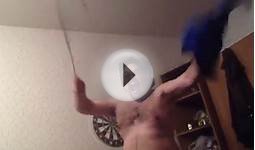 Forza Italia - Italian football (soccer) fan goes crazy!