Soccer teams in Rome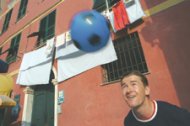 By Rick Steves and Gene Openshaw
One of Rome's most local "sights" is a soccer match. Winston Churchill said that Italians lose wars like soccer matches and soccer matches like wars; soccer, or calcio, is the national obsession. Everyone, regardless of age or social class, is an expert, quick with an opinion on a coach's lousy decision or a referee's unprofessional conduct. Fans love to insult officials: a favorite is "arbitro cornuto!" — the referee is a cuckold (i.e., his wife sleeps around). The country's obsession turned into jubilation on July 9, 2006, when Italy won the World Cup, and Rome — along with every other city, town, and village in Italy — went crazy with joy.
Rome has a special passion for soccer. It has two teams, Roma (representing the city) and Lazio (the region), and the rivalry is fanatic. When Romans are introduced, they ask each other, "Laziale o romanista?" The answer can compromise a relationship. Both Roma (jersey: yellow and red; symbol: she-wolf) and Lazio (jersey: light blue and white; symbol: imperial eagle) claim to be truly Roman. Lazio is older (founded in 1900), but Roma has more supporters. Lazio is supposed to be more upper-class, Roma more popular, but the social division is blurred. When Lazio was implicated in the match-fixing scandal that swept through Italy's professional soccer league in the summer of 2006, Roma fans watched gleefully (Lazio escaped with a slap on the wrist).
The most eagerly awaited sporting event of the year is the derby, when the two teams fight it out at the Olympic Stadium. All of Italy acknowledges that team spirit is most fervent in Rome. Fans prepare months in advance, and on the day of the match they fill the entire stadium with team colors, flags, banners, and smoke candles.
Witty slogans on banners work like dialogues: A Roma banner proclaimed, "Roma: Only the sky is higher than you." The Lazio banner replied, "In fact, the sky is blue and white" (like its team colors). The exchange revealed that there had been a Lazio informer on the Roma side, which traumatized Roma fans for weeks. Tourists go to a match more for the action in the stands than the action on the field — it's one of the most Roman of all experiences.
Both teams call the Stadio Olimpico home, so you can catch a game most weekends from September to May (Metro line A to Flaminio, then catch tram #2 to the end of the line, Piazza Mancini, and cross the bridge to the stadium). If you're coming from the Termini train station, take bus #910; from the Vatican, take bus #32 from Piazza Risorgimento.
Apostille from anywhere in the U.S.
Apostille services.
You might also like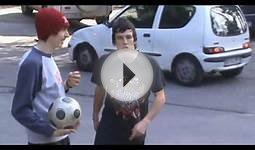 Footwork TEAM in ROME unedited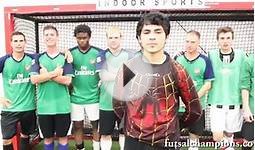 Score Indoor Soccer Black vs Roma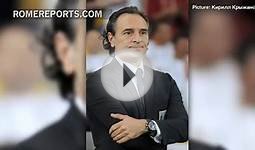 Italian soccer team proposes friendly match against ...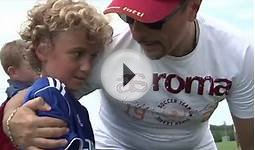 Team Roma
BDK Original Team USA Soccer Full Set 11 Piece Seat Covers for CAR SUV VAN


Automotive Parts and Accessories (BDK)




Double Stitched Seams for added durability
Fits most vehicles, please check compatibility chart or contact us
Polyester Seat Covers
Official Licensed Product Designed in Los Angeles by BDK
Includes: 6 pc buckets, 2 pc bench, 2 pc belt pads, 1 steering wheel