Germany Soccer team News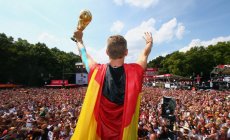 BERLIN — They are already calling it Gauchogate.
In the span of a few seconds on a Berlin stage Tuesday, the German national soccer team appeared to undo at least a measure of the goodwill it engendered after bringing home the World Cup title. As thousands of fans who poured into the streets to welcome them home watched, six of Germany's victorious players put on a little display called "the gaucho dance."
In this little jig, the team contrasted Argentines and Germans.
"This is how the gauchos walk, the gauchos walk like this, " chanted the Germans, mocking the South Americans as a hunched-over, short and little people.
Then came the Germans.
"This is how the Germans walk, the Germans walk like this."
Back straight. Tall. Proud.
Superior?
With a debate already on here about the return of patriotism in a nation long uncomfortable with the notion in the years after World War II, the inference landed like a bomb. After the Germans generally held themselves with grace in victory after their 7-1 thrashing of Brazil in the semi-final, for some, the grandstanding put more than a little tarnish on Germany's glistening trophy, generating outrage as well as outright charges of racism.
One Twitter user, Sebastian Kawka, posted a link to goose-stepping Nazis under a caption declaring, "This is how the Germans walk, the Germans walk like this!"
Ines Pohl, editor in chief of Germany's Die Tageszeitung newspaper, tweeted: "now showing their true face: this is how the gauchos walk, this is a real shame."
In an editorial, the Frankfurter Allgemeine Zeitung bemoaned: "Not only in Argentina will these image turn into a symbol of how the Germans are dealing with this victory. The set phrase of the 'new Germany, ' which could be heard for weeks, and said to embody the team's play, will turn into ridicule."
To be fair, this is soccer, a subculture rife with trash-talking songs you can't sing in front of grandma. And the Argentines themselves had penned a little ditty about the Brazilians you might not want to chant in mixed company.
Across Germany's Twitterverse, there were also plenty of other voices bashing critics for reading too much into a celebratory dance put on by group of fun-loving guys riding a national high.
The conservative Bild tabloid mused that "the discussion about the 'gaucho dance' is typically German. And to turn this 'dance' into a scandal is absurd, narrow-minded, humorless and completely inappropriate! The German national team has presented itself sportsmanlike and fair... The German world champions have presented themselves as great ambassadors for Germany. The 'gaucho dance' won't change that."
Download
1xbet for iOS
file can here - http://1xbet-one.com/1xbet-mobile-application-for-ios
You might also like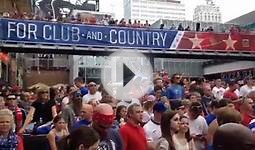 Soccer fans watch the US against Germany in World Cup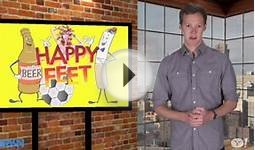 Women, Booze, and Smokes For German Soccer Team?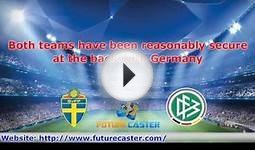 Football Tips - Sweden v Germany Preview and Team News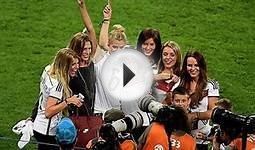 Germany soccer team hot girlfriends and wifes / World Cup ...
Women's Trendy Germany Mesut Ozil Soccer Player T Shirt XS Red


Apparel ()




100% Cotton Germany Mesut Ozil Soccer Player.
Machine Wash,No Shrinking.
Do Not Bleach. Tumble Dry Low.
Germany Mesut Ozil Soccer Player
White,Black,Orange,Gold,Pink,Red,Gray,Purple,Green,Blue Colors Available.