England World Cup qualifying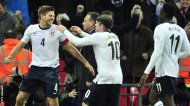 Roy Hodgson's years of experience at the mercy of football's contrasting fortunes did not offer him an escape from agony before England could finally take their place at Brazil's World Cup carnival.
And in the afterglow of his finest night as England manager it became clear Hodgson has no intention of living down to new Football Association chairman Greg Dyke's expectations when he takes his players to Brazil next summer.
Dyke, realistically, stated publicly that England cannot be considered among the favourites next summer - but phase one of the deal was to get there and for Hodgson, the last five days have not only represented job done, but ensured they can board their plane with hope.
England's qualification
England 1-1 Ukraine
Poland 1-1 England
Montenegro 1-1 England
Ukraine 0-0 England
England 2-0 Poland
Not hope of winning the World Cup - Dyke is right about that - but at least with some optimism of making an impact if the fresh face England presented in their final two qualifiers against Montenegro and Poland can be polished up a little more.
And for a manager criticised for his caution (a guilty plea is entered here by this observer), Hodgson deserves credit for releasing England's handbrake at the time of greatest stress, when the temptation might have been to do the opposite.
As decisive games go this was a cracker, made up of an England team suddenly off the leash on a night when only victory would do, and Poland playing with the freedom of a side with nothing at stake roared on by 20, 000 noisy, colourful, pyrotechnic-wielding supporters.
Hodgson provided a wealth of material for lip-readers and people watchers alike during a Wembley thriller that was exciting, occasionally excruciating but ultimately ecstatic as the trusted double act of Wayne Rooney and captain Gerrard scored the goals that allowed all of the FA's tentative plans for 2014 to take shape.
He was caught on camera delivering a fruity response after England were caught for the second time by Robert Lewandowski straight from their own corner. He was seen tugging at his collar as the tension took hold. He was seen shaking off his normal self control to berate the fourth official. And finally, he was dancing around his technical area with undiluted joy before sharing the moment of qualification with his backroom team.
Teams qualified for Brazil 2014
Brazil (hosts), Australia, Japan, Iran, South Korea, Belgium, England, Italy, Russia, Switzerland, Bosnia-Hercegovina, Germany, Netherlands, Spain, Costa Rica, USA, Argentina, Colombia.
Yes it was harum-scarum at times, but it was exhilarating to watch. We cannot berate Hodgson for his conservatism on one hand, then question him on the other when England produce the attacking football for which we have been asking.
Of course there were flaws in England's display, they were horrendously open at times, but Hodgson now has time to address them.
If Hodgson needed to gain acceptance from some England fans as their manager, two results and performances like the ones they produced at the moment when nothing less would do will go some way towards solving that problem.
You might also like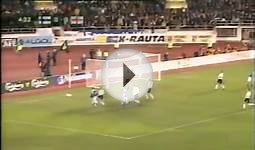 Finland - England World Cup Qualifying 11.10.2000 1/7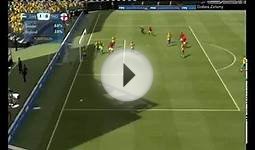 2015 Virtual World Cup Qualifying Sweden - England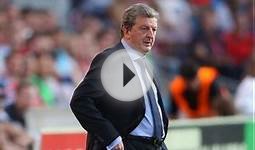 World Cup Qualifying Preview: Moldova - England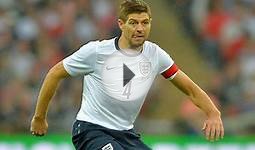 World Cup Qualifying Preview: England - Moldova
ENGLAND'S DREAM TICKET (Vhs Cassette) 120 minutes THE OFFICIAL STORY OF ENGLANDS SENSATIONAL WORLD CUP 2002 QUALIFYING CAMPAIGN EVERY GAME EVERY GOAL ON THE WAY TO WORLD CUP 2002 - BONUS FOOTAGE AND SPECIAL FEATURES
Book (Octagon CSI)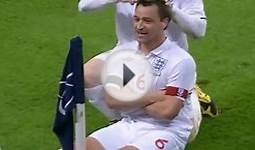 World Cup 2010 Qualifying Group 6 England Vs Ukraine David ...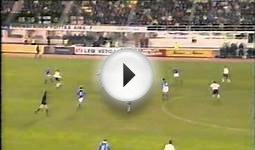 Finland - England World Cup Qualifying 11.10.2000 3/7