England Football team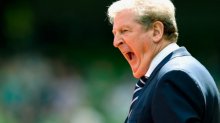 Riveting viewing: England manager Roy Hodgson yawns. Photo: Getty Images
DUBLIN: England manager Roy Hodgson admitted that his players got "nowhere near" the standards he demands in a drab goalless draw with the Republic of Ireland that British TV station ITV actually apologised for broadcasting live.
England have not beaten Ireland since 1985 and never looked likely altering that sequence during an utterly forgettable match that also passed off without significant off-field incident following all the warnings to the respective fans.
Paul Scholes, an ITV pundit, called it "a waste of an afternoon" while ITV used its football Twitter account to say "we're sorry" at the end of the match.
Some action: England goalkeeper Joe Hart swings on the crossbar. Photo: Reuters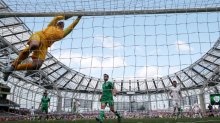 Other ITV tweets included the the half-time observation that "sadly the referee hasn't lost his whistle, so we're set to go again" and that Ireland goalkeeper Kieren Westwood had been substituted because "he has fallen asleep".
They also said that Harry Arter, a former non-league player, would be "used to this standard".
Ryan Bertrand of England competes for possession against Shane Long of Ireland. Photo: Reuters
ITV secured the rights to broadcast all home and away friendly England internationals in 2013, having already won World Cup and European Championship qualification fixtures from UEFA.
"ITV have done a tremendous job in recent years and we look forward to their fantastic continued support of the England team, " said FA chairman Greg Dyke at the time of the 2013 announcement. Hodgson declined to comment on the ITV apology but also made clear his own dissatisfaction.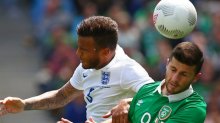 Dejected: Roy Hodgson. Photo: Reuters
"The positives for me are harder to find than they would have been for Martin [O'Neill], " said Hodgson. "Two obvious positives were the spirit in which the game was played: competitive, both teams trying to win, and the atmosphere in the stadium and the behaviour of the fans was a remarkable positive.
"We set ourselves high standards and got nowhere near them in the first half. It was marginally better in the second half, but we were very critical of ourselves. We've had a good run, a year almost unbeaten, but we came here believing if we played our best football we could win the game.
"We never got close to that. We didn't lose, but we have to accept – myself and the players – there were a lot of things we could have done better."
Paul Scholes: "It was a waste of an afternoon"
— ITV Football (@itvfootball)
Hodgson admitted that finding an explanation for such a flat performance was difficult. "The training sessions were very good, " he said. "Sometimes, as coaches, we think that if the players understand what their roles are, you forget it's not a tap you can turn on and off.
You might also like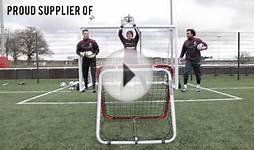 Blind England Football Team - Crazy Catch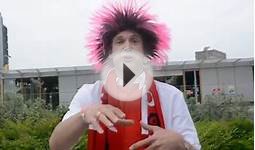 "High Hopes" England Football Team World Cup Song by MC ...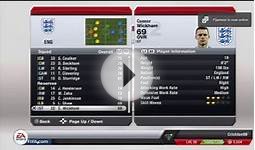 England Football Team - Use More Youth Players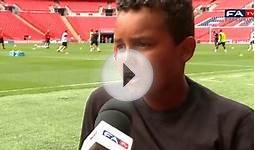 Match Attax fans meet the England Football Team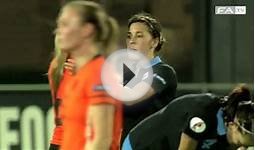 England Football Team Games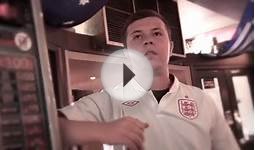 England Football Team need Help - Charity Advert