Belgian national team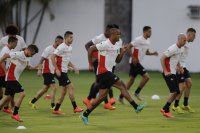 On Tuesday, Belgium defeated the U.S. in a World Cup second round knockout match. The European team's superstar talent and depth was too much for the workman-like Americans. Going into the tournament, the Belgians were much-fancied dark horses and they're now living up to their billing.
The Belgian team, though, is remarkable for another reason: It has managed to unite Belgians. The European nation is notoriously divided between Flemish (or Dutch) speakers in Flanders, a more prosperous region, in the north and French speakers in Walloonia to the south. The national capital, Brussels, is a largely French-speaking cosmopolitan center surrounded by Flemish towns.
Since national elections at the end of May — which saw gains for Flemish nationalists — the country has gone more than a month without a government being formed. The current impasse pales in comparison to one which ended in 2011 after the country had gone 540 days without a government. "It's the most civilized civil war in the history of humanity, " says Laurent Dubois, a professor at Duke University and author of Soccer Empire. (Dubois is also a Belgian-American.) But it's still a civil war.
In recent decades, with the intensification of the European project that's anchored in Brussels, Dubois suggests that there has emerged an extensive Belgian bureaucratic state without a real nation. "There's a strong Walloon and Flemish identity, " he tells WorldViews. "And now you're seeing a sort of E.U. identity, with many of the younger generation studying in other countries and learning English. But 'Belgian' seemed less important."
Some may point to the uniting power of the Belgian monarchy, but popular support for the king is not necessarily as pronounced as it is elsewhere for other European royals.
Enter the Belgian national team.
"The king as a symbol is not that compelling, " says Dubois. "The enthusiasm generated by the [national] team is far greater than anything the monarchy can generate."
This is perhaps the best team Belgium has produced in nearly three decades. What makes this "golden generation" so interesting is its multi-ethnic character. Its captain, the chiseled center back Vincent Kompany, is of Congolese descent. He's surrounded by other sons of immigrants — from Morocco, Mali, Martinique, Kenya and elsewhere.
You might also like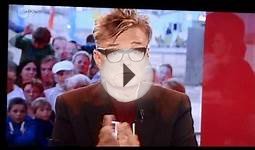 Hotel M - Belgian national team of electric wheelchair hockey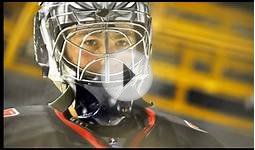 U18 Belgian National Team - IIHF World championship 2013 ...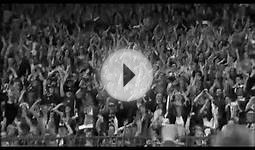 Epic moment between the Belgian national team and the ...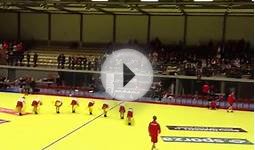 CHEERLEADERS Belgian National Team! Belgique - Grèce! Pom ...
Koson-Man Men's 3D Padded Bicycle Cycling Underwear Shorts (LightBlue, XL)


Sports (Koson-Man)




S Waist 28-30 inch M Waist 31-33 inch L Waist 34-36 inch XL Waist 37-39 inch XL Waist 40-42 inch
Material: Good fabric 90% Polyester/Nylon 10% Spandex.
Breathable fabric provides super flexibility and keeps your body dry.
Air permeability 3D pad supply comfort race.
Sweat Absorbent Volatility Quick Dry.

Koson-Man Women's Quick-Dry Short Sleeve Cycling Jersey 3D Padded Short Set Devil Style (Color PinkFlower Size M)


Sports (Koson-Man)




Shirt: 100% Polyester Shorts: 95%Polyester 5% Spandex
Body curve fitting elastic fabric, further reducing drag
Sweat Absorbent Volatility Quick Dry.
Spandex material provide super flexibility and keep your body dry.Outer three-dimensional structure and innovative design.
DUE TO ASIAN SIZE.Please choose ONE SIZE UP than you normally wear.